You can find common Ford Mustang fault codes on this page that when clicked take you to a detailed description.
You can also type in the fault code you are getting below to find a more detailed description.
Search Ford Mustang Codes
Do you know the fault code already? Enter it in the box below and hit "Search Codes".
Ford Mustang Recalls
When a car manufacturer detects a problem with a model they put out a recall notice and more often than not offer to fix the problem free of charge.
You can check to see if your Ford Mustang has any recall notices on our sister site AutoRecalls.co, sorted by model year.
View Ford Mustang Recalls »
Common Mustang Fault Codes
These are the most common Mustang fault codes that people are searching for.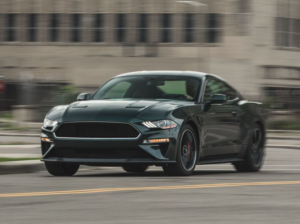 About the Mustang
One of the most iconic cars in all of history, the Ford Mustang first made its debut in 1964. The legendary muscle car has seen six generations hit the markets since then. The latest version made its debut in 2015.
The seventh generation is scheduled to be released in 2024. The Mustang is currently the longest-produced car nameplate under the Ford lineup. It is also one of the best-selling models in their entire lineup.
The release of the Mustang quickly saw the model become the rival of many. The most notable competition has come from the Chevrolet Camaro, Dodge Challenger, and even some German models like the Audi TT.
In its long stay on the market, one of the most commonly reported problems is P1285. This code indicates that one or more of the engine cylinders are overheating, which can be a serious issue.
Owners have reported that this code means that the engine cooling system needs to be bled of air. Another potential cause is a faulty thermostat.
Fault code P0455 is another code that is commonly logged. This is logged when a leak is detected in the EVAP system.
In a lot of cases, a faulty gas cap is the cause of the problem. It is important to purchase a factory replacement to avoid further issues. Other causes can be defective components that are allowing for the leak. The charcoal canister is a commonly reported problem.
Another code that can severely affect performance is P0108, which indicates a problem with the MAP sensor.
This component is a part of the EGR valve for most Mustangs. Because of this, replacing the EGR valve is one of the best solutions to the problem. Electrical faults in the sensor circuit can also be the culprit.