Suzuki Splash Fault Codes
---
You can find common Suzuki Splash fault codes on this page that when clicked take you to a detailed description.
You can also type in the fault code you are getting below to find a more detailed description.
Search Suzuki Splash Codes
Do you know the fault code already? Enter it in the box below and hit "Search Codes".
Suzuki Splash Recalls
When a car manufacturer detects a problem with a model they put out a recall notice and more often than not offer to fix the problem free of charge.
You can check to see if your Suzuki Splash has any recall notices on our sister site AutoRecalls.co, sorted by model year.
View Suzuki Splash Recalls »
Common Splash Fault Codes
These are the most common Splash fault codes that people are searching for.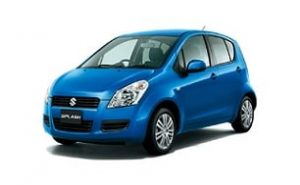 About the Splash
Introduced in 2008, the Splash was created by the Suzuki Motor Corporation in conjunction with Opel GmbH and was first shown as a concept car in Paris, 2006.
The Splash changes configuration and options depending on the intended market.
Europe – the Splash entered the Suzuki lineup just under its slightly larger sister the Swift and slightly above the Solo. There were three petrol versions, a three-cylinder 1-liter and two four-cylinder 1.2-liter choices. For the United Kingdom, the Splash was sold as the Vauxhall Agila and had a different aesthetic.
India – Proving popular in this market, the Splash was sold as the Maruti Suzuki Ritz. This happened because the name 'Splash' had already been registered by Ford. Over 200,000 vehicles were sold within the first three years of its release and there were far more engine options to choose from when compared to the European markets. An update took place in 2012, with a new sports version and three new colors.
In 2014 Suzuki made the decision to discontinue the Splash in most countries with Indonesia following suit two years later.
Replacing the Splash with the second-generation Ignis, Suzuki canceled the Ritz in 2017.
Some usual faults that show with the Splash are: