On this page you can find the meaning of the fault code you may be seeing coming from your Suzuki.
Either choose your model from below or scroll down even further to search and see popular fault codes across all Suzukis.
Suzuki Models
(click your model)
Search Suzuki Codes
Do you know the fault code already? Enter it in the box below and hit "Search Codes".
Popular Suzuki Fault Codes
These are the most popular Suzuki fault codes that people are searching for.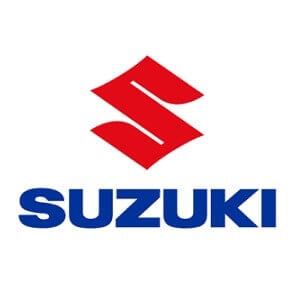 Suzuki is a Japanese manufacturer of predominantly small cars such as the Swift.
The company is known for its other vehicles including its popular motorcycles and engines.
As an owner of a Suzuki, you may find that you are getting a B1504 error code when you plug it into an OBD2 reader. This is related to the sun load sensor which monitors the sunlight level and adjusts the air conditioning to improve the comfort levels inside the cab. You may need to buy a new sensor as the ECU is telling you with the B1504 error code that it is operating outside of its expected voltage.
Alongside that error code, you may find the P0031, another common Suzuki fault. This error is related to the oxygen sensor that uses a heated element to determine the oxygen present in the air. If the sensor is detecting that the levels are far too low for normal operation then you will find the P0031 error pop up. Checking that the connections and wires to the sensor are ok is a smart first move then followed by replacing the sensor itself.
Finding the P0500 appearing in your Suzuki car is a signal that it is struggling to determine the speed it is traveling. This is most likely down to a faulty sensor or bad connection to it. The engine control module expects the speed to be sent to it from the sensor as 4 regular pulses but if this is interrupted then it knows it cannot trust the signal coming to it and throws the P0500 error.