On this page you can find the meaning of the fault code you may be seeing coming from your Nissan.
Either choose your model from below or scroll down even further to search and see popular fault codes across all Nissans.
Nissan Models
(click your model)
Search Nissan Codes
Do you know the fault code already? Enter it in the box below and hit "Search Codes".
Popular Nissan Fault Codes
These are the most popular Nissan fault codes that people are searching for.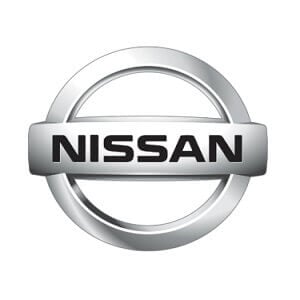 Nissan is a Japanese automaker that works closely with French firm Renault, sharing much of the same technology.
You may find that some of the common Nissan fault codes are also more often noticed on Renaults too.
Common codes that you may get when plugging an OBD2 reader into a Nissan include the P0420. If this error is being shown then it means that the car believes that there is a problem with the catalytic converter. The P0420 error may not actually be caused by the catalytic converter itself not working but by the sensor that detects the oxygen in the exhaust gas after the component being faulty.
If you find the P0101 error code coming up on your Nissan then it is most likely because another sensor is faulty. The MAF (or mass air flow) sensor detects the levels of oxygen entering the engine and compares it to the performance to watch for abnormalities. A P0101 error suggests that the levels are out of the normal range and so the engine may not be healthy OR you have an issue with your MAF.
Keeping in the theme of gases traveling around the car, the P0455 error is a common one in Nissan cars. This error suggests that there is a leak in the system that supplies fuel to the engine and is usually the result of a loose gas cap. If the gas cap is on tight and clicks when twisted then you may have a more severe problem such as a damaged or leaking gas tank.
Nissan models are known for a rarer fault code to be prevalent in models such as the X-Trail too; P1489. This code is a signal that there is a problem with the relay or the circuit that controls the cooling fan at the front of the engine. Checking the circuit visually may give clues to the cause of the problem, such as if you see damage or a loose connection that could be easily plugged back in.