On this page you can find the meaning of the fault code you may be seeing coming from your Land Rover.
Either choose your model from below or scroll down even further to search and see popular fault codes across all Land Rovers.
Land Rover Models
(click your model)
Search Land Rover Codes
Do you know the fault code already? Enter it in the box below and hit "Search Codes".
Popular Land Rover Fault Codes
These are the most popular Land Rover fault codes that people are searching for.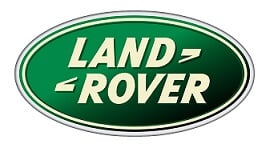 Land Rover started as a model produced by Rover of the UK which features incredible off-road performance. The brand was spun off into its own which also included Range Rover – a more luxurious model that gave birth to a range of models underneath it too.
The company is run alongside Jaguar, with both companies sharing much technology and unfortunately error codes between them too.
You may find the P1247 error code appearing in your Land Rover if it has a turbocharger (almost definitely if it is a diesel). This code suggests that the pressure created by the turbocharger is insufficient – or that the sensor itself is faulty. This fault will most likely lead to the car putting itself into a restricted mode to avoid damage to the engine, followed by a red triangle on the instrument cluster. Land Rover recommends in a recall notice to check that all hoses are secured properly, for signs of oil leaking and for any obvious damage in attempting to diagnose the issue caused by the P1247 code.
Another common fault code is the P2463 and this is related to the car believing that the DPF is blocked. This device is used to filter out some of the worst pollutants from the exhaust emissions but can become blocked if it is unable to empty itself (usually on a long drive). Taking it to a main dealer can be pricey and some smaller mechanics can sometimes fix the problem for cheaper rather than replace the whole expensive unit.
You may also find the U3000 code appears from time to time and this generic code is caused by a failure to communicate between different modules in the car. This can be a serious issue if it appears on its own and could represent short-circuiting or damaged wires.