On this page you can find the meaning of the fault code you may be seeing coming from your Jaguar.
Either choose your model from below or scroll down even further to search and see popular fault codes across all Jaguars.
Jaguar Models
(click your model)
Search Jaguar Codes
Do you know the fault code already? Enter it in the box below and hit "Search Codes".
Popular Jaguar Fault Codes
These are the most popular Jaguar fault codes that people are searching for.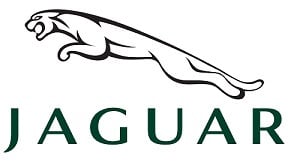 Jaguar is a British luxury performance car manufacturer that is owned by Tata Motors and is run alongside close partner Land Rover. You will find many of the same common fault codes among these two companies as well as Ford – the previous owners of the Jaguar brand pre-2010.
Some of the most common fault codes you will encounter with your Jaguar include the P1000. This Jaguar/Ford/Mazda code represents that the ECC (engine control computer) could not complete its emissions checking system. This could be caused by a recent unplugging and plugging back in of vital digital parts or even the battery. This error will not go away until the ECC has booted again and managed to complete its startup cycle.
Another common Jaguar fault code is the P1582 and this can be triggered by a few things happening. One of those is that the inertia switch has been triggered. This inertia switch detects a shock to the car and is used to disable the fuel pump in the event of a collision. Another cause for the P1582 error is if the engine attempts to turn over but fails to do so, either because the engine cannot or because the key in the ignition was turned back too early.
A P1647 fault code is common on Jaguar models such as the X-Type and usually means that an oxygen sensor connected to the engine is faulty. This sensor causing this P1647 error code is located on the second bank of the engine near the radiator. If the sensor itself is working then it may be a problem with the wiring or even the harness and its connectors.