On this page you can find the meaning of the fault code you may be seeing coming from your Mazda.
Either choose your model from below or scroll down even further to search and see popular fault codes across all Mazdas.
Mazda Models
(click your model)
Search Mazda Codes
Do you know the fault code already? Enter it in the box below and hit "Search Codes".
Popular Mazda Fault Codes
These are the most popular Mazda fault codes that people are searching for.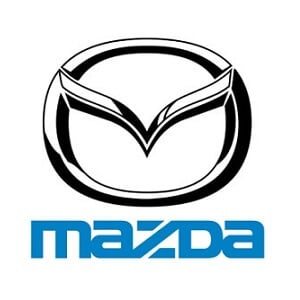 Mazda has been producing automobiles since the 1960s and is known for its sporty-centric lines. They embraced the Wankel engine, unlike most other mainstream automobile manufacturers.
The company has worked closely with American behemoth Ford for many years and so you may find many of the same error codes appearing between the two brand's lines.
Common error codes you might find in your Mazda include the P2610 – indicating that the system that monitors if the engine has turned off successfully is detecting that it hasn't. This may not be the case if you can physically see that the engine is no longer running and may actually be a fault within the ECU/ECM itself.
Finding the P0353 error code that appears in your Mazda is evidence that a problem with the ignition coil in cylinder 3 has been detected. This is a relatively easy issue to diagnose as you now know the cylinder and a manual check of the ignition coil and the surrounding area can lead you to the fault itself.
Plugging an OBD2 reader into your Mazda and finding the P0401 error code will happen if the EGR isn't allowing enough gas through. This valve system is added to modern diesel engines to recycle some of the exhaust gases to reduce emissions. This valve can get very dirty and then blocked or stuck in the open or closed position because of the sooty tar that travels through it. Fixing the P0401 error can be as eas as detecting the EGR from your Mazda engine and cleaning it out with a tool or solution.