Mitsubishi Triton (L200) Fault Codes
---
You can find common Mitsubishi Triton (L200) fault codes on this page that when clicked take you to a detailed description.
You can also type in the fault code you are getting below to find a more detailed description.
Search Mitsubishi Triton (L200) Codes
Do you know the fault code already? Enter it in the box below and hit "Search Codes".
Mitsubishi Triton (L200) Recalls
When a car manufacturer detects a problem with a model they put out a recall notice and more often than not offer to fix the problem free of charge.
You can check to see if your Mitsubishi Triton (L200) has any recall notices on our sister site AutoRecalls.co, sorted by model year.
View Mitsubishi Triton (L200) Recalls »
Common Triton (L200) Fault Codes
These are the most common Triton (L200) fault codes that people are searching for.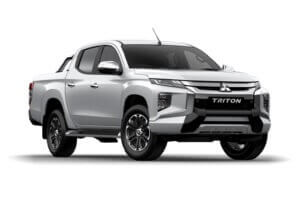 About the Triton (L200)
A compact pickup truck, the Triton was launched for the first time in 1978 and was built by the Japanese company Mitsubishi Motors.
First generations sold under many names such as the L200, Mighty Max and the Forte, and Mitsubishi enjoyed greater success with the vehicle outside of the domestic market.
Starting life as a two-wheel drive vehicle, four-wheel drive was added three years later and other mechanical features included disk brakes, suspension with coil springs and recirculating ball steering.
By 1986, Mitsubishi began sales of the second generation, this time two body types could be purchased, a 2 door or four-door pickup, this obviously had greater appeal as it could now seat a family rather than just two people.
The latest generation, the fifth, was released in 2015 and was powered by a brand-new 2.4-liter diesel engine. Having been constructed in multiple assembly plants previously, these new vehicles were only built at the Laem Chabang Plant in Thailand and the Catalao Factory in Brazil.
Engine sizes ranged from 2.3-liter up to 2.5-liter diesel with just one petrol, a 2.4-liter; all of which could be mated to either a 5 or 6-speed manual transmission or a 5 or 6-speed automatic.
Operators can see the following error codes when alerted by the engine warning light: