On this page you can find the meaning of the fault code you may be seeing coming from your Mitsubishi.
Either choose your model from below or scroll down even further to search and see popular fault codes across all Mitsubishis.
Mitsubishi Models
(click your model)
Search Mitsubishi Codes
Do you know the fault code already? Enter it in the box below and hit "Search Codes".
Popular Mitsubishi Fault Codes
These are the most popular Mitsubishi fault codes that people are searching for.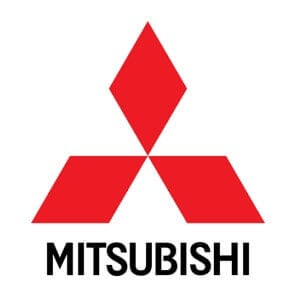 Mitsubishi is a Japanese automaker that has licensed its technology out to other manufacturers such as Hyundai. It is because of this that you may find many of the same common codes that appear on a Mitsubishi are also prevalent in other makes of car too.
Some of the most common fault codes to appear on Mitsubishi models include the B1411 – a warning concerning the power window functions. Although the fault directs you to the power window motor on the driver's side it is most probably an issue with the wiring. As the doors on your Mitsubishi aren't watertight there is a chance that rainwater can seep into them and play havoc with your electronics in them, such as the locks, switches and power windows.
Another common code you may find appears in your Mitsubishi is the P1773 and this relates to the powertrain. This error is usually accompanied by warning lights such as the ABS and 4WD. The most common cause of this error and the erratic behavior that is probably being exhibited by the car is a faulty sensor. A technician should be able to diagnose those and replace any faulty part that is found on your Mitsubishi.
Within the engine of your Mitsubishi, you may also find that the P1400 error code is appearing due to the a pressure sensor. This sensor is located in the manifold and measures the pressure of the fuel/air mix. If this sensor is out of the normal operating range then you get this P1400 error. fixing it can be as simple as replacing the faulty sensor but it could be the symptom of a problem with the supply of fuel and/or air to the engine.