You can find common Ford C-Max fault codes on this page that when clicked take you to a detailed description.
You can also type in the fault code you are getting below to find a more detailed description.
Search Ford C-Max Codes
Do you know the fault code already? Enter it in the box below and hit "Search Codes".
Ford C-Max Recalls
When a car manufacturer detects a problem with a model they put out a recall notice and more often than not offer to fix the problem free of charge.
You can check to see if your Ford C-Max has any recall notices on our sister site AutoRecalls.co, sorted by model year.
View Ford C-Max Recalls »
Common C-Max Fault Codes
These are the most common C-Max fault codes that people are searching for.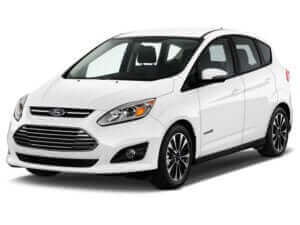 About the C-Max
Produced by the Ford Motor Company, the C-Max is classed as a compact multi-purpose vehicle that was first launched in Northern America in 2003.
Built upon the Ford C1 Platform along with other cars like the Mazda Axela, Ford Focus, Volvo S40, Volvo V50, Mazda Premacy, Volvo C70, Volvo C30, Ford Kuga, Mazda Biante and the Mazda CX-7.
Despite its deceptive size, the C-Max only seats five passengers but does have a surprisingly large amount of cargo space once the rear seats are removed.
Engine sizes ranged from 1.6-liter to 2-liter, the C-Max underwent a facelift in the December of 2006.
A second generation was sold from 2011 and was launched alongside the Ford Focus MK III. A switch to the Global C Platform, the style was quite different with a much more rounded exterior. Customers now had the choice of the standard five seats, or the new 7 seats in some countries, with all models benefitting from updated installed technologies such as satellite navigation, dual-zone climate control, panoramic sunroof, park assist and a rearview camera.
Ford developed a hybrid variant and intended it to be 'America's most affordable hybrid utility vehicle.' These models used a 1.4 kWh lithium-ion battery in conjunction with gasoline.
Although a popular vehicle, there are a number of alternatives that buyers can choose from including; the Citroen Grand C4 SpaceTourer, VW Touran, Vauxhall Zafira (for customers wanting 7 seats) and the VW Golf SV, Renault Scenic and the Citroen C4 Space Tourer (for customers needing just 5 seats).