Alfa Romeo Stelvio Fault Codes
---
You can find common Alfa Romeo Stelvio fault codes on this page that when clicked take you to a detailed description.
You can also type in the fault code you are getting below to find a more detailed description.
Search Alfa Romeo Stelvio Codes
Do you know the fault code already? Enter it in the box below and hit "Search Codes".
Alfa Romeo Stelvio Recalls
When a car manufacturer detects a problem with a model they put out a recall notice and more often than not offer to fix the problem free of charge.
You can check to see if your Alfa Romeo Stelvio has any recall notices on our sister site AutoRecalls.co, sorted by model year.
View Alfa Romeo Stelvio Recalls »
Common Stelvio Fault Codes
These are the most common Stelvio fault codes that people are searching for.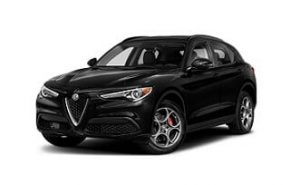 About the Stelvio
Alfa Romeo's take on the ever-popular compact crossover SUV, the Stelvio, first made its debut in 2016. There has been only a single generation to hit the markets since its release, but the model did receive a facelift in 2020.
Naming the various offerings in the Alfa lineup after certain places in Italy has become a tradition for the Italian carmaker. The model, given the internal designation of Type 949, was named after Italy's highest mountain pass, Stelvio Pass.
Sitting in the luxury crossover class puts the model up against some big contenders. The most notable of these include the BMW X3, Porsche Macan, Audi Q5, and Jaguar F-Pace.
One of the most common issues that the Stelvio faces is P0363, which indicates that the fuel system has been disabled due to the presence of a misfire. Of course, this is a serious problem as it will cause the vehicle to become inoperable.
This code is typically the result of another misfire code being logged. Some Stelvio owners have reported that these codes can be logged mistakenly, seemingly disappearing after resetting the code.
All Stelvio models are fitted with turbochargers, which can lead to P0299 being logged. This code indicates that the turbocharger is not providing enough boost.
Owners have found success in checking the fittings in the turbocharger system for loose connections that allow leaks. In some cases, a faulty turbocharger is the cause.
Another fairly common problem the model faces is P06DD, which is a fairly rare fault code overall.
This code can usually be attributed to neglecting proper maintenance. Dirty, contaminated oil levels can be the primary cause, as well as low oil levels.