Alfa Romeo Giulia Fault Codes
---
You can find common Alfa Romeo Giulia fault codes on this page that when clicked take you to a detailed description.
You can also type in the fault code you are getting below to find a more detailed description.
Search Alfa Romeo Giulia Codes
Do you know the fault code already? Enter it in the box below and hit "Search Codes".
Alfa Romeo Giulia Recalls
When a car manufacturer detects a problem with a model they put out a recall notice and more often than not offer to fix the problem free of charge.
You can check to see if your Alfa Romeo Giulia has any recall notices on our sister site AutoRecalls.co, sorted by model year.
View Alfa Romeo Giulia Recalls »
Common Giulia Fault Codes
These are the most common Giulia fault codes that people are searching for.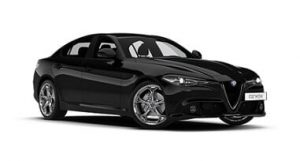 About the Giulia
Alfa Romeo first released the Giulia model in 2015, but the model's real roots trace back far further than that. The original, called the Type 105, made its debut in 1962 and stayed on the market until 1978.
The triumphant return of the model received near-universal praise shortly after its release, earning the 2017 European Car of the Year and 2018 Motor Trend Car of the Year.
Sitting in the premium mid-size car class, it represents Alfa's answer to the Audi A4, BMW 3 Series, Mercedes-Benz C-Class, and Jaguar XE.
To take on such competitive rivals, the Giulia was outfitted with a powertrain with performance in mind. Unfortunately, this is one of the most common issues for the model.
Fault code P0244 is one of the most reported issues for the model. The code indicates that there is a problem with the turbocharger wastegate solenoid circuit
This can lead to some fairly serious problems in terms of the turbocharger's performance. In some cases, owners have even reported the Giulia entering limp mode while this code is present.
Of course, one of the most likely causes for this issue is a faulty wastegate solenoid.
Another serious code that the Giulia has been reported to suffer from is P0363. This code indicates that one of the engine's cylinders is misfiring, and that the powertrain control module (PCM) has stopped the fuel supply to the cylinder as a result.
Owners have typically had to deal with this code and others like P0300, which relate directly to a misfiring cylinder. One of the most common causes is a dirty spark plug. Another reportedly common issue is a faulty ignition coil.