Renault Trafic Fault Codes
---
You can find common Renault Trafic fault codes on this page that when clicked take you to a detailed description.
You can also type in the fault code you are getting below to find a more detailed description.
Search Renault Trafic Codes
Do you know the fault code already? Enter it in the box below and hit "Search Codes".
Renault Trafic Recalls
When a car manufacturer detects a problem with a model they put out a recall notice and more often than not offer to fix the problem free of charge.
You can check to see if your Renault Trafic has any recall notices on our sister site AutoRecalls.co, sorted by model year.
View Renault Trafic Recalls »
Common Trafic Fault Codes
These are the most common Trafic fault codes that people are searching for.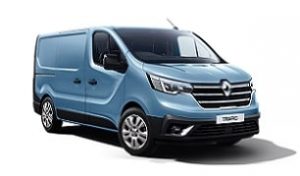 About the Trafic
Starting production in 1980, the Traffic was built as a light commercial vehicle by the American car company Ford. In its lifetime the Trafic has been sold under a number of monikers such as the Fiat Talento, Nissan NV300 and the Nissan Primastar, Mitsubishi Express and the Opel Vivaro
Currently in its third generation, the new Trafic was updated in 2014 and manufactured at the GM assembly plant in Luton, UK.
There are just two engine variants, both diesel, a 1.6-liter and a 2-liter in displacement.
The Trafic has been sold in several formations such as with a long wheelbase, a high-top roof, a minibus and even a Winnebago camper.
These are some common fault codes associated with the Trafic:
P0380 – This fault code indicates an issue with the glow plug, or otherwise known as the heater circuit 'A.' Costs for replacing a glow plug can vary depending on the vehicle model and there can be a number of reasons behind the problem. Some causes include a blown fuse in the circuit, faulty or corroded wiring, a mistiming glow plug or a damaged glow plug module. By using an OBD-II scanner a mechanic can obtain the freeze frame data and located the exact problem. Where the car will not overtly be affected and will continue to run, the issue must be resolved to ensure the engine runs properly.
P0409 – Showing a problem with the gas recirculation sensor A circuit, this error code can arise from a number of root issues like a faulty EGR valve, a failed EGR solenoid or excess carbon buildup on the EGR valve itself. This problem is usually found quickly as it will illuminate the check engine warning light on a car's dashboard and will generally result in a lack of power. Producing a plinking noise, there are very few other indicators of this error and upon investigation, a mechanic may check the following; a visual inspection of the EGR valve, the DLC port and performing a standard test drive.