You can find common Honda CR-V fault codes on this page that when clicked take you to a detailed description.
You can also type in the fault code you are getting below to find a more detailed description.
Search Honda CR-V Codes
Do you know the fault code already? Enter it in the box below and hit "Search Codes".
Honda CR-V Recalls
When a car manufacturer detects a problem with a model they put out a recall notice and more often than not offer to fix the problem free of charge.
You can check to see if your Honda CR-V has any recall notices on our sister site AutoRecalls.co, sorted by model year.
View Honda CR-V Recalls »
Common CR-V Fault Codes
These are the most common CR-V fault codes that people are searching for.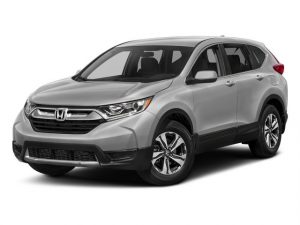 About the CR-V
The CR-V was first unveiled in 1995 and has remained a part of the Hona lineup ever since. Honda has released a total of six generations since then, with the latest of these coming in 2022.
According to Honda, the model's name stands for "Comfortable Runabout Vehicle." This indicated the intended purpose for many crossover vehicles far before their popularity rose.
The CR-V is one of the oldest crossover SUVs on the market. This means it has faced many competitors over the years. The most notable of these include the Toyota RAV4, Ford Kuga, Kia Sportage, and Nissan Qashqai.
The most common issue for the model is P0420. This code indicates that the catalytic converter is not performing properly.
In most cases, this can be the result of faulty oxygen sensors. However, it can also be caused by a failing catalytic converter, particularly with models with higher mileage.
P0135 is another problem that many owners have faced. This code indicates that the pre-catalytic converter oxygen sensor is faulty.
If the two codes are logged together, it is likely that the oxygen sensor itself is faulty and causing both codes. It is still important to check the oxygen sensor is not faulty either way.
Fault code P0325 is another common code. This code indicates that the knock sensor in the engine is not functioning properly.
Like many other sensor issues, one of the first steps is to check the sensor itself for faults. In addition to this, it is important to check the sensor circuit for faults like damaged or loose wires.