On this page you can find the meaning of the fault code you may be seeing coming from your Honda.
Either choose your model from below or scroll down even further to search and see popular fault codes across all Hondas.
Honda Models
(click your model)
Search Honda Codes
Do you know the fault code already? Enter it in the box below and hit "Search Codes".
Popular Honda Fault Codes
These are the most popular Honda fault codes that people are searching for.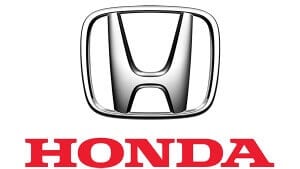 Honda is a Japanese automaker that is known for its value-for-money, easy maintenance and reliability.
They have a wide range of automobiles as well as motorcycles and other vehicles.
You may experience a fault code at some point when you own a Honda such as the dreaded P3400. This code appears when the car is trying to direct your attention to the cylinder deactivation system – also known as "limp-home mode". The code could be caused by the system being activated to protect the engine or it could be signaling that the system itself is faulty. It is definitely worth getting this checked out by a professional if it is the only error code appearing on your OBD2 reader.
Among many Honda models, you can also expect to see the U0121 error code appear. This U0121 code relates to the ABS and a potential electrical problem being detected in this important system. It is most likely pointing to the fact that the ECM (engine control module) is unable to communicate with the ABS itself, putting the car in a dangerous position for its occupants.
Another common fault code in Hondas is the P1236 – caused by a sensor detecting too much pressure in the turbocharger. This could turn into an expensive fix as the valve that relieves the turbocharger of excess pressure could be faulty. If the turbocharger continues to over-boost it could damage the delicate (and expensive) components inside of it and send metal into other parts of the car causing even more damage.