You can find common Ford Ranger fault codes on this page that when clicked take you to a detailed description.
You can also type in the fault code you are getting below to find a more detailed description.
Search Ford Ranger Codes
Do you know the fault code already? Enter it in the box below and hit "Search Codes".
Ford Ranger Recalls
When a car manufacturer detects a problem with a model they put out a recall notice and more often than not offer to fix the problem free of charge.
You can check to see if your Ford Ranger has any recall notices on our sister site AutoRecalls.co, sorted by model year.
View Ford Ranger Recalls »
Common Ranger Fault Codes
These are the most common Ranger fault codes that people are searching for.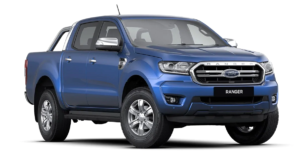 About the Ranger
The Ranger, which first made its debut in 1983, has had a fairly confusing history. The nameplate has been used for a number of models for the North American and International market.
Despite also being produced in America, the international version was essentially outsourced to Mazda between 1998 and 2011. During this time, it was sold as the Ford Courier.
The two versions finally unified on the T6 platform when the American version started being built on it in 2019, eight years after the release of the T6 version for the international market.
Competition for the model has depended on region, but the more popular international version competes with the Isuzu D-Max, Toyota Hilux, and VW Amarok.
Fault code U0001 is one of the most common issues the Ranger has suffered from. This code indicates that there is a loss of communication with the high-speed CAN bus.
This is typically the result of faulty wiring between the CAN bus and the various control modules onboard.
Some Ranger models have also suffered from fault code P0700, which is a general transmission malfunction code. It is important to look for other codes relating to the transmission to find the true cause.
However, it is well known that a failed valve assembly can cause this code to be logged.
Another fairly common code for the Ford Ranger is P2598. This code indicates that the turbocharger boost actuator arm is not functioning properly.
This is often the result of dirt buildup in the turbine vanes, preventing them from operating properly. Cleaning these should fix the issue, but a new turbocharger is often prescribed by Ford.