You can find common Lexus GS fault codes on this page that when clicked take you to a detailed description.
You can also type in the fault code you are getting below to find a more detailed description.
Search Lexus GS Codes
Do you know the fault code already? Enter it in the box below and hit "Search Codes".
Lexus GS Recalls
When a car manufacturer detects a problem with a model they put out a recall notice and more often than not offer to fix the problem free of charge.
You can check to see if your Lexus GS has any recall notices on our sister site AutoRecalls.co, sorted by model year.
View Lexus GS Recalls »
Common GS Fault Codes
These are the most common GS fault codes that people are searching for.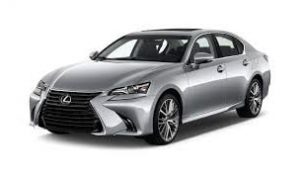 About the GS
The Lexus GS is an executive sedan that began production by Toyota's luxury Lexus division in 1991. Toyota made the decision to discontinue the model in 2020 in the face of declining sales.
Its time on the market saw a total of four generations, with the fourth version being released in 2011 and remaining on the market until its final year. The Lexus ES later replaced the model in the European market, which is also a 4-door sedan.
While on sale, competition came from the likes of other popular luxury sedans like the Audi A6, BMW 5-Series, and Mercedes-Benz E-Class.
One of the most common issues that the GS faced is shown by fault code P0430. This code indicates that the catalytic converter in the second exhaust bank is not performing properly. Because the issue is in the second bank, it can only affect the GS models with either a V6 or V8 engine.
Any issues with the catalytic converter should be addressed quickly because of the cost of replacing these parts.
Issues in the exhaust like damage or leaks can cause this issue, as well as faulty oxygen sensors. Of course, the catalytic converter should also be checked for damaged.
Another fairly common problem for the Lexus GS is code P0500, which means there is a problem with the vehicle speed sensor.
This can be seen if the speedometer is not performing properly. Another issue can come from the automatic transmission shifting erratically.
A faulty vehicle speed sensor is the main cause of the problem, and the one found in the GS is reportedly prone to failing. Issues within the sensor circuit can also cause this problem to arise.
This can mean fixing this problem can be relatively simple.