On this page you can find the meaning of the fault code you may be seeing coming from your Lexus.
Either choose your model from below or scroll down even further to search and see popular fault codes across all Lexuss.
Lexus Models
(click your model)
Search Lexus Codes
Do you know the fault code already? Enter it in the box below and hit "Search Codes".
Popular Lexus Fault Codes
These are the most popular Lexus fault codes that people are searching for.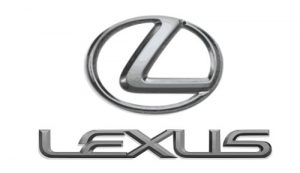 Lexus is the luxury wing of Japanese motoring mammoth Toyota. Launched during the latter part of the 1980s the company markets premium versions of its parent company's range.
It is because of this that you will find the same common fault codes across these two brands such as the P0420 which signifies that the catalytic converter is not working as well as it should be. An oxygen sensor after the device measures the change in gases to work out if it is doing the job it is expected to. If the sensor is faulty then it could also give this reading too so that is worth checking before replacing the catalytic converter.
Another common Lexus fault code is the P0171 which regularly appears alongside the P0174 code too. These two suggest that the fuel/air mix that is hitting the engine is too lean (too much air compared to fuel in the mix). This can be down to a variety of factors but usually, it is down to the system being clogged due to dirt that has accumulated during the car's life. You may find that the cause is the injectors, the fuel pump and/or filter filling up with grime and unable to do their jobs properly.
Alongside these error codes in your Lexus, you may also notice the C1241 popping up too. This is the car trying to tell you that the battery voltage level is too low and may (should) be accompanied by a battery warning light too. A trained mechanic or technician can perform a test to see if the battery is working properly and if not a simple battery change could solve this C1241 error easily.