On this page you can find the meaning of the fault code you may be seeing coming from your Acura.
Either choose your model from below or scroll down even further to search and see popular fault codes across all Acuras.
Acura Models
(click your model)
Search Acura Codes
Do you know the fault code already? Enter it in the box below and hit "Search Codes".
Popular Acura Fault Codes
These are the most popular Acura fault codes that people are searching for.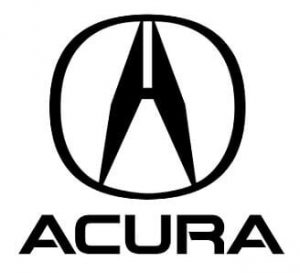 Acura was established in 1986 as the luxury wing of Japanese automaker Honda, primarily for the North American market. You can find the most common fault codes that appear in Acura models on this page.
Some of the most common Acura fault codes that you may experience include the B1236 which signals thate there is an issue in the air-conditioning unit. The B1236 fault code varies across different manufacturers but for Acura, it represents that the air mixer system in the AC on the passenger side is stuck open.
Another common Acura fault code that you may experience is P0420 and this appears when the oxygen sensor after the engine but before the exhaust is experiencing low O2 levels. This could be caused by a faulty sensor or signify that the engine isn't burning fuel correctly.
If you own an Acura with variable valve timing technology (commonly known as VTEC in the Honda community) then you may have seen the P0339 error pop up. It signals that the engine has detected unusual behaviour coming from the crankshaft or the sensor that monitors it. usually alongside this error you may find the car is running rough (misfiring etc.) and has a loss of power.