On this page you can find the meaning of the fault code you may be seeing coming from your Porsche.
Either choose your model from below or scroll down even further to search and see popular fault codes across all Porsches.
Porsche Models
(click your model)
Search Porsche Codes
Do you know the fault code already? Enter it in the box below and hit "Search Codes".
Popular Porsche Fault Codes
These are the most popular Porsche fault codes that people are searching for.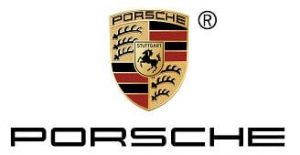 Porsche is a sports car manufacturer that is owned by German motoring behemoth Volkswagen. The two companies share some technology so the common fault codes that appear in a Porsche are also more commonly found in VW models too.
One of the most common fault codes in modern Porsche models is the P0492 and this signals that the injectors inside the engine are not seeing enough flow. More specifically, the P0492 error is telling you that the 2nd bank of the engine's injectors is not seeing enough fuel/air mixture moving inside of them. A second bank on an engine is only relevant for those that are in a V or W formation, unlike a straight engine that has only 1 bank. Many Porsche models are V6 or V8 engine powered and so that is why the P0492 error is more common with this manufacturer.
Alongside that error code, you may also witness the P0300 generic code on your Porsche. This P0300 code represents that the engine control module (ECM) has detected a random misfiring. Unlike a more specific cylinder error code, this one is most likely caused by something before the air/fuel mixture hits the cylinders. You may find that other error codes are present too in the Porsche that could give you more of a hint as to where the real problem is originating.