On this page you can find the meaning of the fault code you may be seeing coming from your Lincoln.
Either choose your model from below or scroll down even further to search and see popular fault codes across all Lincolns.
Lincoln Models
(click your model)
Search Lincoln Codes
Do you know the fault code already? Enter it in the box below and hit "Search Codes".
Popular Lincoln Fault Codes
These are the most popular Lincoln fault codes that people are searching for.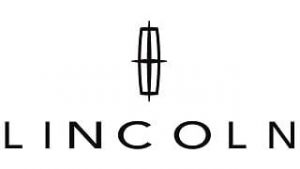 Lincoln is the luxury wing of Ford with many of the same platforms shared among the two brands. It is because of this that you may see the same error codes appearing across the two companies frequently.
For Lincoln models, you may find that you experience common error codes such as the P0171. The P0171 error is the engine trying to tell you that the fuel/air mix is too lean and so contains too much air to fuel. This leads to the engine struggling to ignite the mix during each cycle and so you may find misfires as well as power reduction and perhaps even more smoke coming from the exhaust than usual. The easiest fix for this fault code is to ensure all hoses are secured properly and that no air or fuel is leaking before it can get to the engine.
Another common Lincoln error code is the P1260 – which signals that the car believes it has been stolen. This may not be true of course and could be triggered by a number of other factors such as short circuiting. You may find that the car's immobilizer is locked on also, disabling the car from starting.
Specific to Lincoln models, the P1450 error code is caused by a high-pressure build-up in the fuel tank. This is usually down to a faulty fuel pump or valve not allowing the fuel to move out of the tank and so the pressure build-up is reported as the P1450 code. This issue can lead to the engine not working as expected and most likely fail an emissions test.