On this page you can find the meaning of the fault code you may be seeing coming from your Subaru.
Either choose your model from below or scroll down even further to search and see popular fault codes across all Subarus.
Subaru Models
(click your model)
Search Subaru Codes
Do you know the fault code already? Enter it in the box below and hit "Search Codes".
Popular Subaru Fault Codes
These are the most popular Subaru fault codes that people are searching for.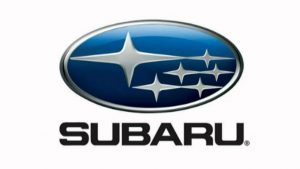 Outside of Japan Subarus is known for its performance models such as the Impreza and the countless special edition trims they have released for them.
Within Japan, the company is famous for its selection of tiny Kei cars.
For the global models that the brand markets you may find that when plugged into an OBD2 reader they present these common fault codes.
One of the most common is the P0420 which is a sign that the ECM (engine control module) is detecting that the catalytic converter isn't performing as it should be. This may not be the case though as the sensor that determines this could be faulty and so needs to be tested before any parts are replaced.
Another common Subaru fault code is the P0700 and this one is going to pop up when there is a problem with the transmission. This error is usually more common on automatic Subaru models as the car needs to do a lot more thinking when it comes to selecting gears etc.
As an owner of a Subaru, you may also find your model plagued by the reader P0026 code which is associated with the VVTI system. That variable valve timing system adjusts the engine to perform differently depending on the conditions and so requires sensors and valves to make this happen. As these sensors are surrounded by potentially dirty elements you can find that they get clogged up and end up failing to report what is really happening in the engine.